Standard Managed Package
For as little as $21 a month (payable annually) we'll organise, set up and maintain a Standard package, comprising:
Custom-Designed Responsive Website
Copywriting / Text-editing
Domain Name Registration
Hosted on Australian Server
Direct links to your Social Media Pages
Email address @ your own domain
Enquiry/Contact Form
Clickable Phone Link
Updating and Management
Details >>
Customised Packages
If you don't need all the elements of our Standard Managed Package (for example if you already have a domain name and/or hosting provider), or require additional or different options we'll happily come up with custom-made package with exactly the features you need.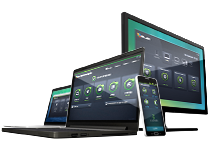 Website Design-only
Send us your text, graphics and brief description of the sort of site you'd like (or the URL of a website that's similar to what you want) and we'll do the rest. We'll create a draft for you to view, and, once you're completely happy with it, send you all the page files to upload the complete site to your host server.
Makeover of Existing Site
Using Responsive Web Design and Adaptive Web Design protocols, we can bring your current website up to the latest internet browser standards and make it fully compatible with mobile devices as well as desktop computers.
Domain Name Registration
Domain names (subject to availability) can be organised and registered on your behalf and we can advise on the most suitable choice of domain name, (.com, .com.au, .org, .org.au , etc) as there are now numerous choices available, as well as conditions applying to the Australian ".au" registration.
Quote / more info »